Welcome to my Black Lagoon Profile
[
edit
|
edit source
]
Greetings, and thanks for coming to my Black Lagoon Wiki profile. I actually found Black Lagoon after I finished watching Jormungand as Crunchyroll gave me a related show suggestion. It was season 1 of Black Lagoon, and I fuckin' loved it. Revy especially and yeah I know she's the fan favorite but man, she's awesome! But the animation and the stories with the massive personalities just makes for some great watching for me.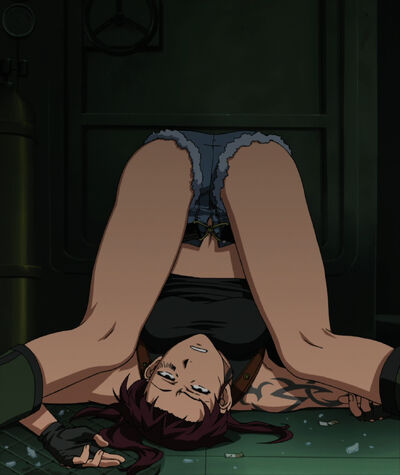 I've in Scotland for the majority of my life - some day I hope to visit Asian; India/Darjeeling, Tibet and Japan.
One of my favorite color's Emerald Green. Either that or Midnight Blue.
The Bakumatsu Era of Japan is perhaps one of my personal favourite times of human history, for it's culture and it's fascinating Bushido lifestyle.
I enjoy Drawing/Painting, Writing, reading Comics/Manga (sometimes), some of favorites are; Ruruoni Kenshin, Watchemen, Maus and Death Note.
I'm currently learning animation (on my own), hoping to someday create my own someday.
All aspects of film are massively enjoyable for me, for the different range of characters and stories - some of my favorites are; No Country For Old Men, The End of Evangelion, Princess Mononoke, The Dark Knight, Scareface...
Top 5 Favourite Characters/Articles
[
edit
|
edit source
]
Avatar Wiki: Mat5udairashi Profile
Community content is available under
CC-BY-SA
unless otherwise noted.